PCI-2023 in Sapporo
Thank you very much for attending the PCI-2023.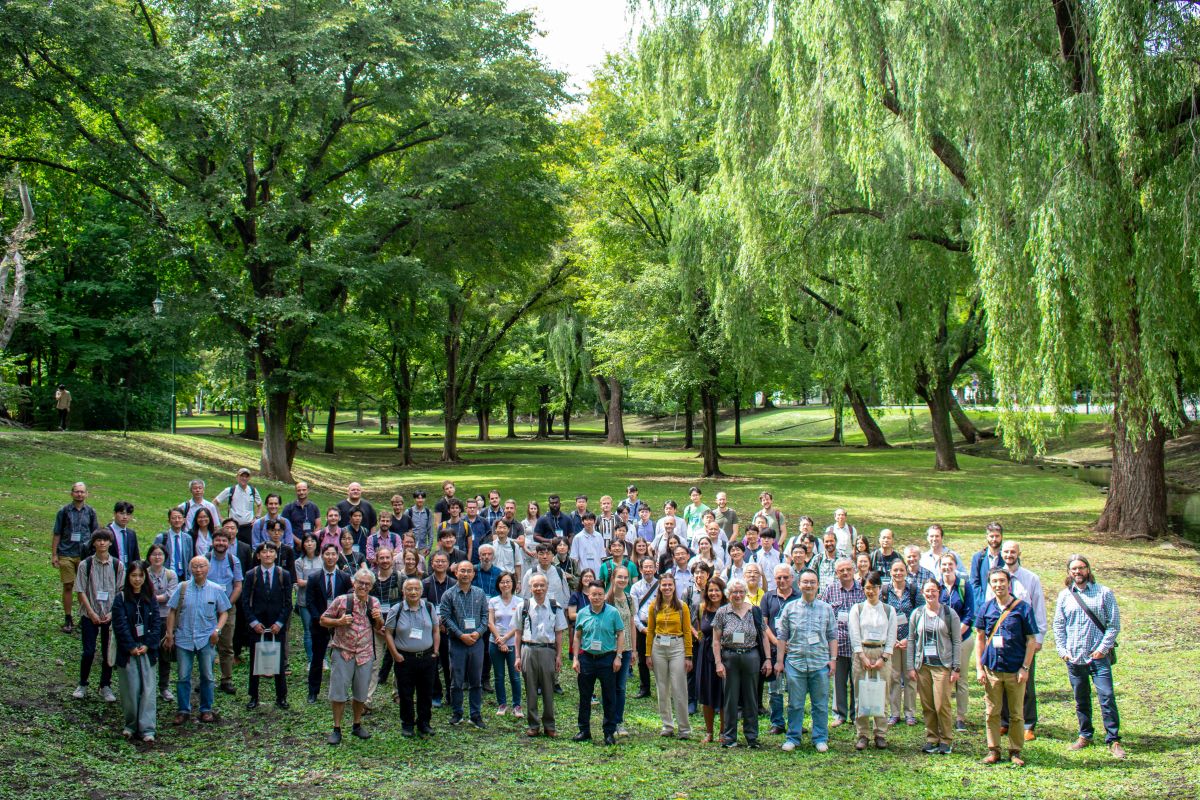 At the central lawn of the campus of Hokkaido University.

Original file of the group photo is here (5.9MB).
PCI-2023 in Sapporo
The 15th International Conference on the Physics and Chemistry of Ice (PCI-2023) will be held in Sapporo, Japan, from September 3 to 8, 2023. We cordially invite all of you to enjoy active and fruitful discussions in all fields related to physics and chemistry of ice. Although this conference was originally scheduled in September 2022, it was postponed for one year because of the Covid-19. We hope that all of you will enjoy the conference in 2023.
Contact
Gen Sazaki
Institute of Low Temperature Science, Hokkaido University
Phone and fax: +81-11-706-6880
E-mail:
contact@pci2023.com